A buying Guide for Trail Cameras
Jul 14,2022 | coolife
A buying Guide for Trail Cameras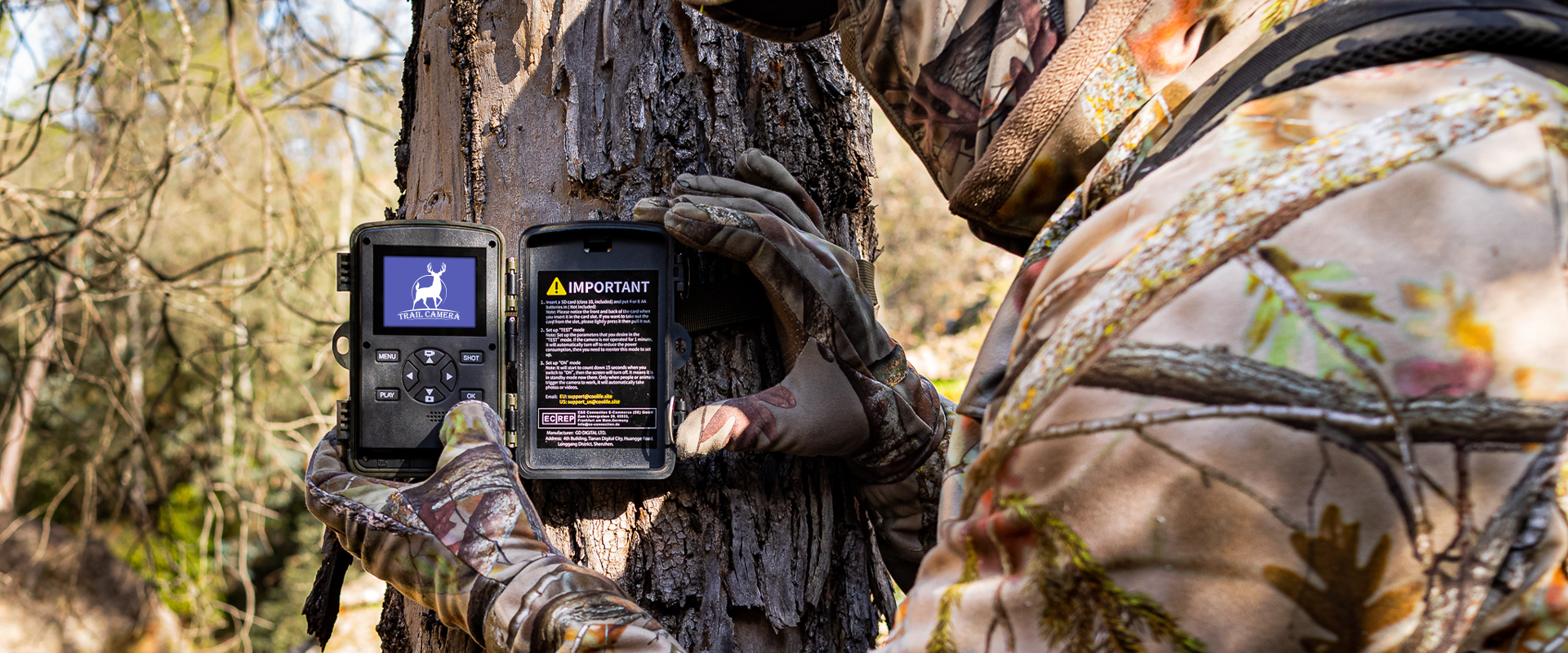 With the advancement of technology, trail cameras have become an essential tool. In addition to detecting wildlife, trail cameras can also be used as home security cameras and farm surveillance, providing you with images of anyone walking in front of the camera. Trail cameras, also known as trap, game or wildlife cameras, are equipped with passive infrared motion detectors that trigger a shutter when an animal (or intruder) enters its field of view.No matter how you intend to use a trail camera, you must consider the following aspects. Our guide to trail cameras will help you understand which camera is right for you and the features you need.


Types of Trail Cameras
There are two types of trail cameras: non-cellular and cellular. Non-cellular cameras are more traditional and usually more affordable than cellular cameras. However, cellular cameras offer some convenient features that traditional game cameras do not. Cellular cameras are designed to send photos and in some cases video clips recorded on the camera's SD card to a smartphone using a 3G or 4G cellular network. Their primary use is to scout deer before the season to learn about deer movement and behavior patterns. The biggest advantage is that they provide almost instant feedback on deer activity from a trail camera set up remotely in the forest. You can download the images to your phone or laptop while sitting at home.
Non-Cellular Trail Cameras
When an object moves in front of the camera, the non-cellular trail camera takes a picture. After the picture is captured, it is saved to an SD card, which you can later retrieve to view the image. While non-cellular game cameras are affordable, they require you to physically go to the area where the camera is installed to retrieve the SD card and view the images.
Cellular Trail Cameras
Cellular trail cameras work similarly to other trail cameras, capturing images each time the sensor detects motion. However, in addition to storing images on a memory card, cellular game cameras also use cellular networks to upload images to the Internet for viewing on your smartphone, laptop, or other device. Some models even allow you to change camera settings from your phone almost anywhere in the world. Because they can send images directly to your phone, cellular cameras are a great option for busy hunters or people who want to constantly monitor their property. The downside is the cost. They aren't cheap, so you have the initial cost of the camera, as well as a monthly payment for a data plan.
Important Features

Image Resolution
Since the main goal of a trail camera is to capture images of wildlife or intruders, you need to make sure that the camera provides the right image quality for your needs. The image resolution quality depends on how many megapixels the trail camera offers. While it's tempting to choose a camera with the highest megapixel count, this is only necessary if you want to take wildlife photos - for most scouting or home security needs, a medium megapixel rating will suffice. With a trail camera that offers more megapixels, you'll enjoy high-resolution photos with crisp, clear detail.
In addition to capturing still images, some trail cameras are even capable of recording video, giving you a better understanding of deer behavior. Just like images, the higher the resolution, the clearer and sharper the video will be. While image resolution isn't the bottom line for game camera quality, having detailed, lifelike photos can really come in handy. You won't spend time trying to identify ambiguous shapes through branches, leaves and shadows. For video, it's best to look for models that offer at least 720p HD quality, preferably 1080p. Some models even offer Ultra HD 4K technology, which can capture stunning, lifelike videos of roaming wildlife.
Trigger Speed & Recovery Time
In addition to image quality, trigger speed and recovery time are some of the most critical features to consider when choosing a trail camera. Trigger speed is the time it takes for the camera to take a picture after it detects motion. A camera with a faster trigger speed is more likely to capture a full image of a moving deer. Typically, depending on the location, the faster you expect a nearby animal to move, the faster the trigger speed should be. Most high-end trail cameras have a trigger speed of half a second or less, but slower trigger speeds perform well in food areas and other areas where deer tend to hang out. For example, Coolife H953 trail camera has a trigger speed of 0.1S, and it does a good job of capturing the animal and shooting it.
Recovery time is the minimum amount of time it takes for the camera to take another image. While most cameras allow you to adjust the delay, the recovery time determines how fast the camera will take a new picture at the highest setting. Just like trigger speed, recovery time can vary greatly between price points. Shorter recovery times are useful for areas where deer are passing through, while longer recovery times are acceptable for viewing food areas.

Flash Type
All cameras need light in order to take pictures, especially at night, and trail cameras are no exception. Therefore, it is important to choose the correct type of flash for your intended use. Trail cameras work similarly to other types of cameras, using a flash to reflect light onto an object to illuminate the subject and capture a clear image. Three types of flashes are available in game cameras-white flash, infrared flash, and black flash-each for a different purpose. By far, infrared options are the most popular because they are less likely to startle the animal being photographed. Low glow flashes operate above the visible spectrum, so they do emit some light at the light source, but not much, and while it has the potential to spook animals, it also produces better photos. A glowless flash is completely invisible; it starts working without the animal panicking. Rarely use a white flash, as it may scare the animal and make it run away.
Accessories
In addition to the actual trail camera, you should also consider adding some trail camera accessories. The most important are SD cards and batteries, as they are necessary for the operation of the trail camera. There are also several options to extend the life of your game camera, including power packs, external batteries, and even solar panels that provide almost unlimited power. If you choose a non-cell phone camera, you will also need to use an SD card reader so that you can view images from the camera's memory card directly on your phone.
With the right trail camera, you will be able to easily capture images of your property. Whether you want to track deer and other game, monitor your home, or take wildlife photos, you'll find the perfect trail camera for you at Coolife!
Comment
Back to News.